Our Story
Local Real Store
Leatheretro is an online store which specialized in leather bags. We have our own local stores in China which has been more than 13 years.
Every product is crafted by a single craftsman. And all the high quality leather products are sold at wholesale prices.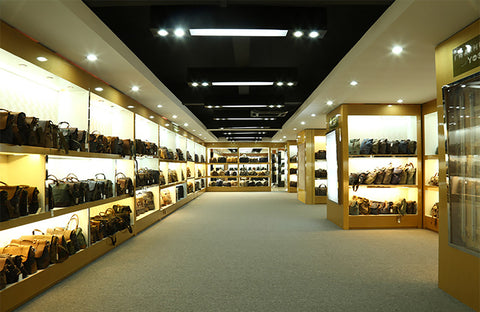 Production Process
We are a completely vertically-integrated business, meaning we do everything in-house including product design, development, production, and fulfillment. All of our products are manufactured in our own factory giving us full control and oversight of the production process.
It takes many steps to complete one portfolio like cutting leather,pasting and installing components,sewing every part into a whole,trimming the edges etc. Our team completes every process carefully and conducts strict quality inspections to bring you a great shopping experience.